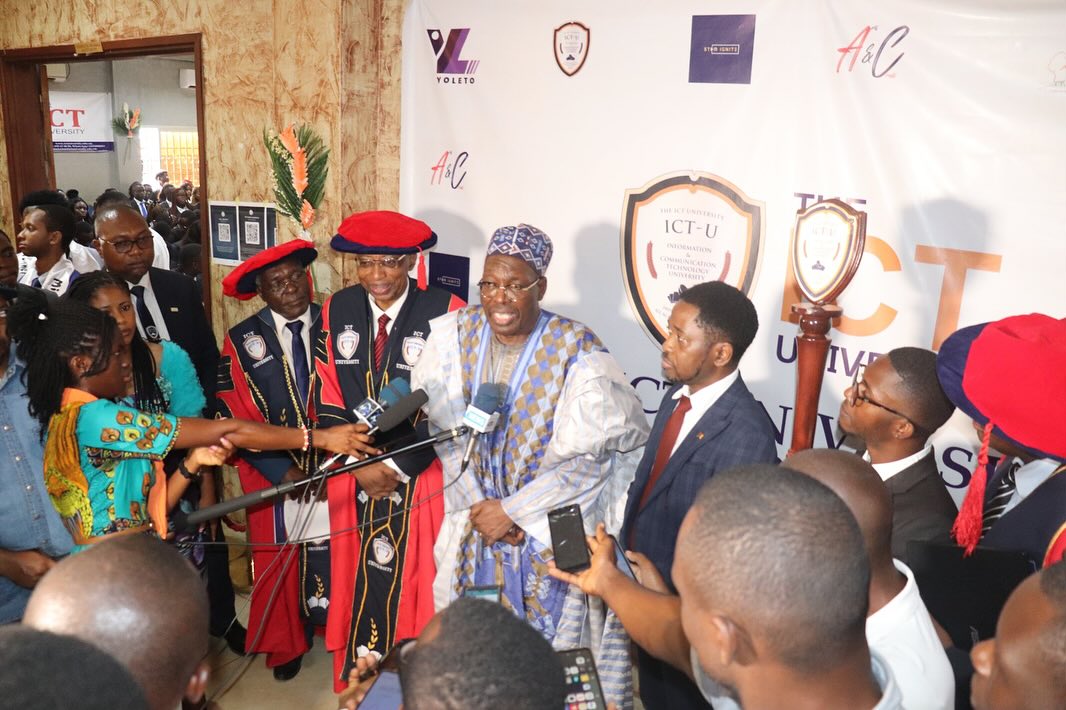 ICT University – 2023 Matriculations
Congratulations to our New Students for commencing their journeys at The ICT University.
A wonderful and prestigious ceremony, to officially matriculate our new students and freshmen.
With guest of honour, the honourable Minister of Employment and Vocational Training, H.E Issa Tchiroma Bakary. Our entire university community came together to mark the commencement of a promising academic year while welcoming our new students.
The minister in his speech, congratulated our new students on their new journeys and encouraged them to make the most of all the opportunities available at the university. He equally emphasized the importance of working hard and using the skills gained through education to contribute positively to society.
The event marked the formal induction of close to 1,000 students into our ICT University community. Throughout their academic journeys, they will enjoy access to cutting-edge facilities and many other amenities available at the ICT University Campus.