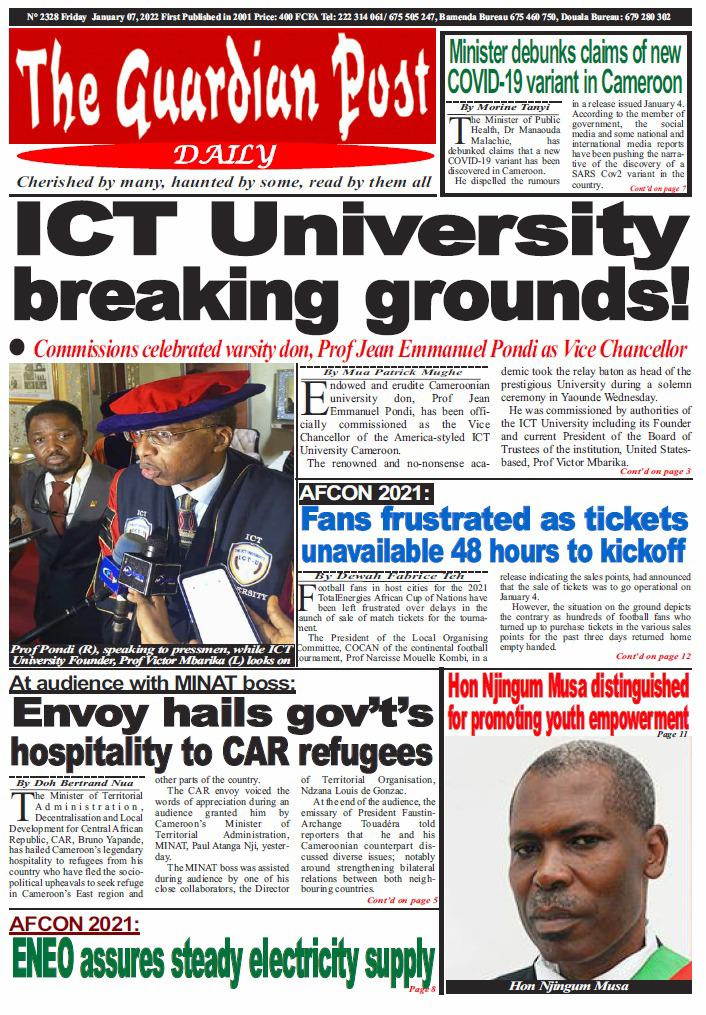 DISTINGUISHED PROFESSOR JEAN-EMMANUEL PONDI IS NOW CHANCELLOR OF THE ICT UNIVERSITY.
I am most honored to announce that the new Chancellor (VC as Referred to in Cameroon) is the HIGHLY renowned and erudite scholar, Professor Jean-Emmanuel PONDI. Join me to grant him well deserved congratulations. God Bless ICT-U and Prof. Pondi in this new challenging position.
Prof. Victor Mbarika
President, Board of Trustees, The ICT University.
Note: Admissions for our Spring (March) 2022 semester are ongoing. Apply now by clicking below:
https://ictuniversity.edu.cm/application-form