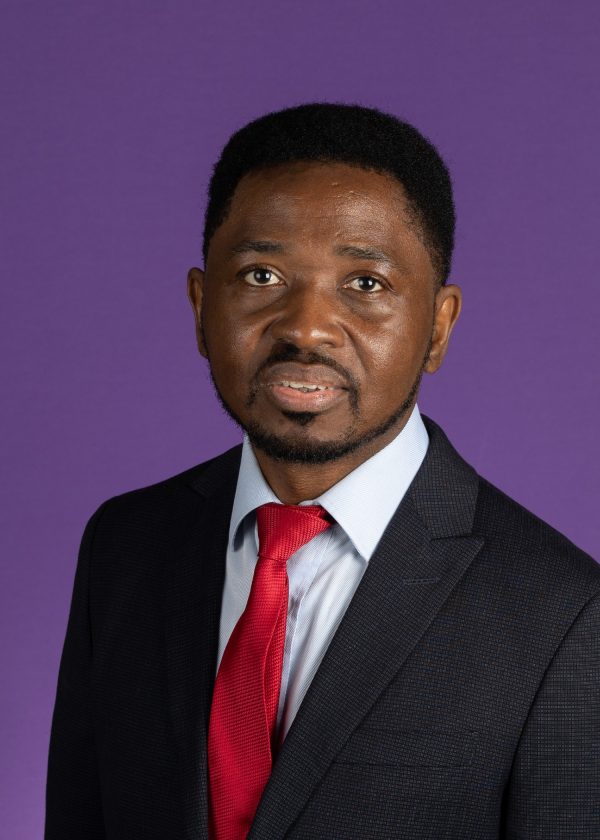 Mbarika receives recognition from Association of Information Systems
The Association of Information Systems (AIS), a professional association for individuals and organizations who lead the research, teaching, practice and study of information systems worldwide, recently recognized the College of Business' Professor Victor Mbarika for his commitment to the association. Doing so, the AIS named Mbarika as an AIS Distinguished Member Cum Laude.
Specifically, Mbarika, the Stallings Distinguished International Scholar in the College's Department of Management Information Systems, was honored for being a continuous AIS member for at least 10 years and playing a leadership role in AIS or related AIS activity. The designation also celebrates Mbarika for having been published in at least four AIS or AIS-affiliated journals (out of his over 250 peer-reviewed publications).
"This distinction is an honor and a blessing for me," says Mbarika. "It means a lot, and I take it is a gift from God for more than two decades of teaching, research and service. I am very thankful to my entire family, colleagues, mentors, mentees, friends, and students."
With this award and other lifetime achievement awards under his belt, Mbarika is not taking any of the accolades for granted.
"You can't rest on your laurels because you must push for more," said Mbarika. "I am in my 40s and still have a lot of work to do in terms of mentoring young minds, giving back to the community, especially in eastern North Carolina and developing countries."
Mbarika says his AIS affiliation influences some of what he brings to the classroom.
"One of the beauties as a member of the AIS is that we are provided access to great teaching materials," says Mbarika. "This AIS distinction goes a long way in improving student learning outcomes and achievement. In sum, my students can learn in a dynamic and engaging environment that relates to the real world. I have carefully cultivated this type of classroom with business examples, case studies, and practical hands-on research experiences to complement theory. I assess student learning through multiple methods and staying current in the field through vigorous research.
Mbarika added, "I have taught and mentored thousands of students at the BS, MS and Ph.D. level, and I hope to continue to inspire my great students at ECU, as I was once inspired by the information systems professors who managed to capture even the jaded student in the back row. I believe the classroom should be fun, interactive, applicable to real life, challenging and engaging so students can actively participate in their learning and improve their higher-order cognitive and decision-making skills. In less than a year at ECU, students have asked me to mentor them. In fact, some of the students are minority students. It is my goal to continue investing in the students for the long-term."
Along with AIS' resources, Mbarika also says his teaching is both influenced by and influences my research. He says, "I strive to demonstrate to students that technology impacts education and business and how people live their lives. Thus, my research on globalization in information technology plays a part in my course content."
http://blog.ecu.edu/sites/cob/blog/2021/07/27/mbarika-receives-recognition-association-information-systems/