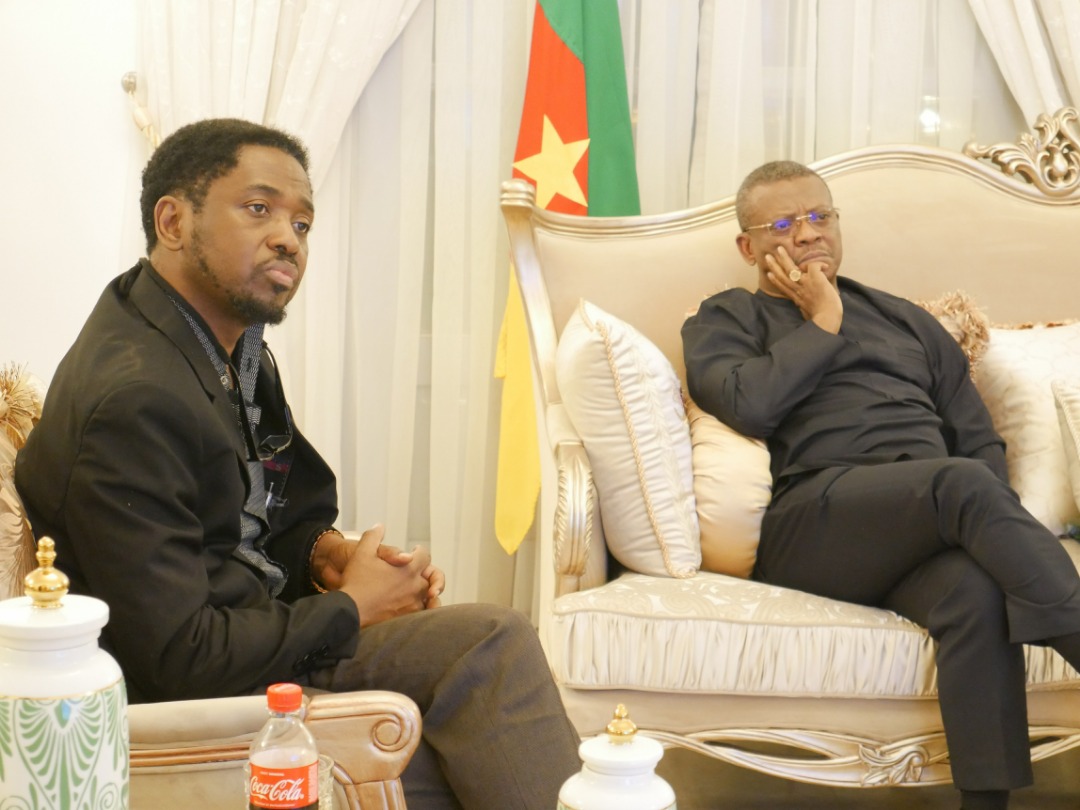 WATCHING CAMEROON'S PRESIDENT PAUL BIYA'S SPEECH WITH THE PRIME MINISTER, CHIEF PROF. DION NGUTE.
Colleagues/Friends— What an honor to be invited by the Prime Minister of Cameroon, to watch the end of year speech of President Paul Biya of Cameroon. We had a wonderful evening watching the speech as well as eating some great barbecue. I have the utmost respect for this GREAT MAN. I have hardly met a leader as humble as he is, despite his accomplishments. Additionally, in the professional world, he is a colleague— a university professor. He understands higher education.
It was a wonderful way to end the year watching the President's speech with him, his lovely wife, and my good friend, His Excellency Confiance Ebune, the Director of Cabinet at the Prime Minister's office.
Praying for peace to reign in our great country.
My family and I (AS WELL AS THE ICT UNIVERSITY FAMILY) give Glory to God for a great 2021. God Bless you all and have a happy AND BLESSED new year 2022.