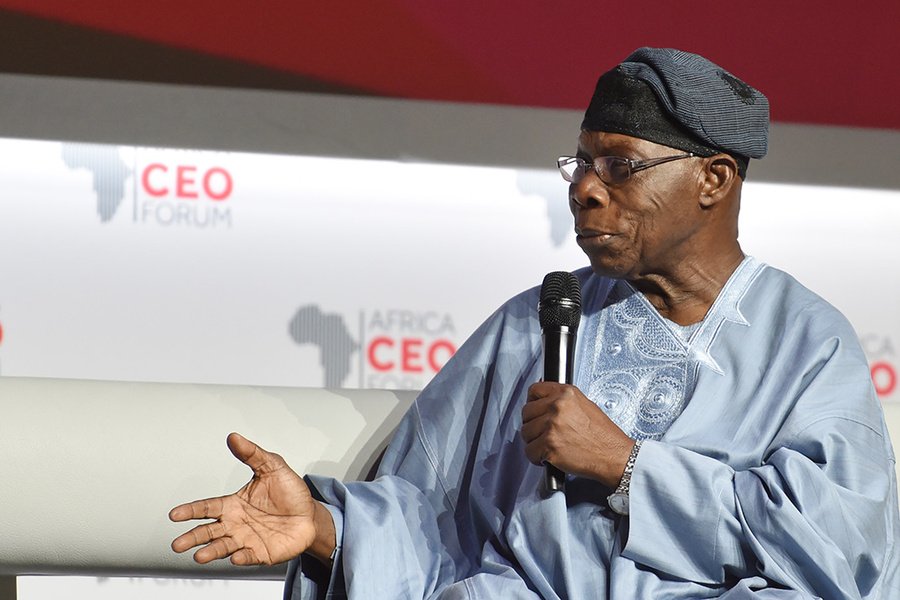 BE LEADERS OF TODAY NOT TOMORROW-FORMER NIGERIAN PRESIDENT OLUSEGUN OBASANJO TASKS AFRICAN YOUTH
Former Nigerian president H.E Olusegun Obasanjo who served two terms as president from 1976 to 79 and again from 1999 to 2007 has encouraged youths to be actively involved in leadership today and not go by the popular saying that "they are the leaders of tomorrow."
President Olusegun Obasanjo was speaking to Cameroon calling over the national broadcaster to CRTV as he continues his private stay in the county that first saw him as guest speaker for the 6th graduation ceremony of the ICT University last Saturday, July 30.
President Obasanjo went on to recount his stay in Cameroon during the British/French rule and also why peace is very important. Upon his military training out of the country, the former Nigeria President had his first operation in Bamenda, Cameroon. Since then, he has been in and out of Cameroon on several occasions.
"I remember we came through Mamfe and to go up Bamenda you can only go on Monday and come down on Tuesday… The road was narrow then and it is a different case today. Again, there was a tea plantation there and the pace of life was gentle," Dr Olusegun Obasanjo said when responding to the question of how life was when he first came to Bamenda.
"I was at the border one morning with my troops and some people were passing from the British side to go to the French side of Cameroon and we said they could not go. They asked why can't go and we said it was the border but they said it is not a border to them because the next village is part of their village."
"That was my first practical experience of the artificiality of our borders; they do not mean anything to the local people."
According to the former president, part of the problem with Africa when it comes to conflict or crisis is mismanagement or poor management of diversity. Diversity to him is nature and nature is diversity. "Why should we not understand that diversity is natural and should be managed and treated for what it is,"? He asked.
"I have said when people get frustrated for one thing or the other it could be real or perceived injustice, perception must not be treated with levity because to some people perception is taken as reality. When people feel frustrated either by real or perceived injustice do not just leave it unattended to; do something about it."
"We did not do that to win a Nobel Peace Prize. We did it because it was necessary for us and our people. If any people see what I have done to influence humanity for good as something that can be rewarded, all well and good but that should not be the purpose for me to do good for my peace," the former President said as he responded to a question on why he, Koffi Annan and H.E Paul Biya have not been awarded the Noble Peace Prize in recognition for their efforts on bringing the Bakassi Peninsular crisis to an end.
Dr Obasanjo is an ardent lover of agriculture, something many do not see a need to invest in. He jokingly says you can take him out of the village but you cannot take the village out of him. "I feel comfortable, I feel natural and belonging to where I come from when I am in the village. If we are going to get it right in Africa we have to go there (in the village and the soil)."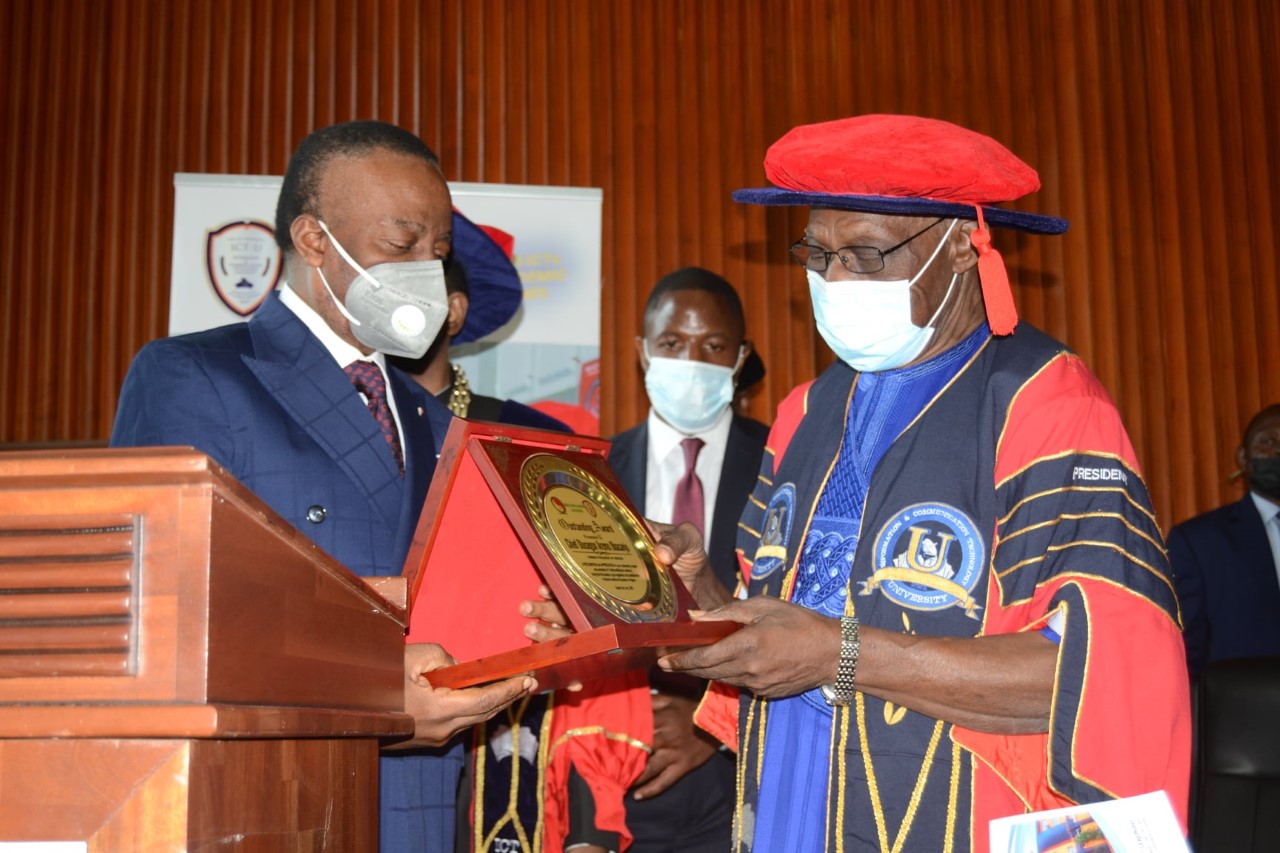 He added: "Education has always been my passion… What is your life worth if you cannot impact other people for good or in their own life; that is what I do. Even when I was president, I did morning devotion every day and I teach Sunday school in my church."
The former president then went on to encourage the young people not to take the usual advice that they are the leaders of tomorrow because to him "if you wait for tomorrow, you will not have it because those who are there today are going to make sure that they destroy the tomorrow before you get there."
Leadership is today; you be part of it today and do not let anybody destroy your tomorrow. I became head of state at 39 at 42 I had finished my term and then went on to become of a farmer…"