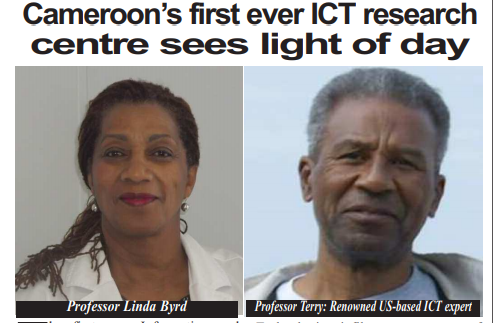 Launching of Cameroon's first ICT-focused research center, the Terry and Linda Byrd Research Center
The first ever Information and Communication Technologies, ICT Research Centre has been launched in Cameroon. Hosted by the ICT University, Yaounde, the facility dubbed the Terry and Linda Byrd Research Centre was launched last July 16, 2020 via a video conference which brought together several ICT experts from across the world and animated by the two world renowned researchers from the United States at ICT University, Professors Terry and Linda Byrd. They noted with dismay that no ICT university research Centre has existed in the entire country until last July 16, 2020.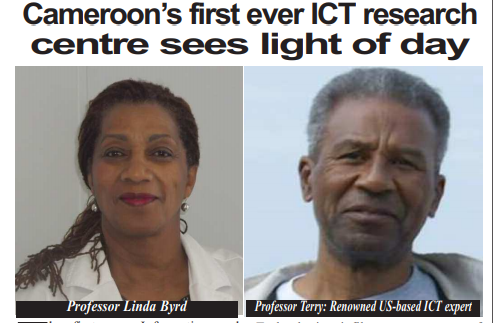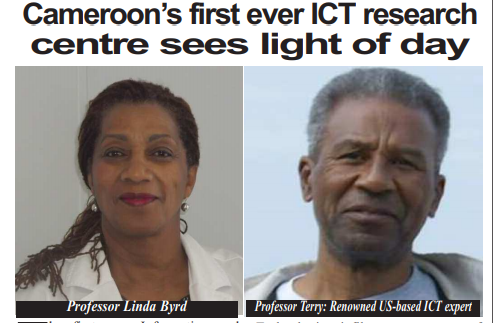 Speaking at the occasion, Professors Terry and Linda Byrd described the launch of the Research Centre as a turning point in the advancement of ICT in Cameroon and the sub-region as a whole. Stating that it is of global standard, the renowned ICT experts said the facility will greatly help in providing solutions to basic problems faced by Cameroon and other countries in subSaharan Africa. They particularly cited problems linked to healthcare, renewable energy, the economy and electricity. The researchers said the centre will be opened to the public especially those who can contribute to the growth of the centre.
In a statement earlier before the launch, the initiators underlined that the world is being digitised at an alarming rate, as Exponential Technologies infiltrate every part of human society such as business, health, education, energy and communications. They added that the Centre pays attention to "developmental and applied research", centered on the introduction, application, implementation, management, and performance of "Exponential Technologies" to radically transform the world's economies for the advancement and betterment of human society. They disclosed that the centre, is especially interested in research that will stimulate, provoke, and influence the transformation of the Sub-Saharan African economies "through these technologies to dramatically improve the business, health, education and general welfare of this very important region of the world".
The Professors Terry and Linda Byrd Research Centre is a research institution that examines, analyses, surveys, assesses, grades, and understands so-called exponential technologies and their utilisation in advancing the business, health, education, and general welfare of humanity, especially in the Sub Saharan Africa region. "Exponential Technologies characterised by democratisation and decentralisation are technologies that are advancing at an exponential rate and have the potential to thoroughly and entirely change the entire trajectory of human development," the statement said, adding "Technologies of interest includes rapidly growing technologies such as: 3-D Printing, block chain technology, material science and nanotechnology, biotechnology, artificial intelligence and robotics, DNA sequencing, renewable energies and food fabrication."
The ICT University, Yaounde which is hosting the first ever ICT research Centre in Cameroon and beyond, is a University that operates a purely US-based curriculum to provide quality ICT and Managerial Human Capacity Development specially targeted for Africa, Latin America, the Caribbean and Asia.