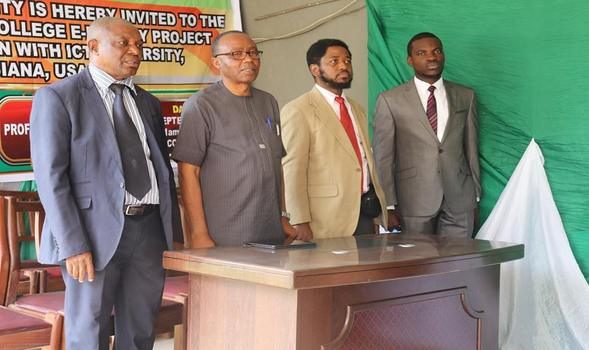 The ICT University Donates an E-Library to The Federal College of Education, Nigeria
The  ICT University  has donated an E-Library(Digital Library) to The Federal College of Education, Eha Amufu, Enugu, Nigeria.
Speaking during its inauguration, the University Board of Trustees President, Prof W. A. Mbarika, said the donation came through a partnership with the ICT University. He noted that there was an interaction between the college's Provost, Prof Benjamin Mbah, who sought the varsity's assistance for the college's staff and students to boost their research and learning.
This has been published by the The Nation newspaper of the country, Nigeria. Visit The Nation newspaper website for more details on this. Read more here